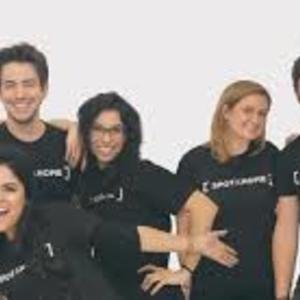 Madrid
Support Team Rentals
Calle Vizcaya 12 , 28045 Madrid
Biography
Welcome to SPOTAHOME. We are a mid- to long- term online booking platform for home rentals in the following cities: Barcelona, Berlin, Brussels, Dublin, Lisbon, London, Madrid, Milan, Rome and Valencia. With 50.000 of properties for rent.
How does it work?
Visit our website and:
1. Search and Select
2. Reserve the property
3. Confirmation
4. Move in.
That's it. One last thing. Don't forget, when you sign the contract, you will have to pay your deposit to the landlord, along with any other fees that they specified in the landlord policies.
More info:
We are an online platform that offers everyone in the world the most complete local listings, allowing potential newcomers to securely book accommodation online before arriving to a new city. We are one of the hottest and fastest growing startups in Europe. In 4 years, we have grown into a company of more than 270 people in a short period of time and have had an incredible growth with over 50.000 properties listed on our site.
I can help you with…
Property Rentals / Lettings
I help…
Expatriates, Freelancer / Business owners, Landlord / Property owners
I speak…
English, French, German, Italian, Portuguese, Spanish
How we work - fees & commission
Reserve the property
When you make a reservation, that property is blocked until the landlord responds to your request (to a maximum of 24 hours). Once the landlord accepts, your payment method will automatically be charged. This is why we take your payment details at this stage.
What am I paying for?
First payment: As an extra security step, your first payment is made through Spotahome. We will transfer this money to the landlord 48 hours after you move in, unless you contact us with a problem.
Booking fee: A small fee to cover Spotahome's expenses to create our HD pictures, video tours and customer support.