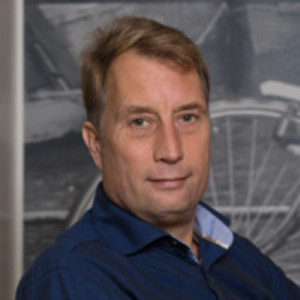 Lomanstraat 53 hs, 1075 PV Amsterdam
After a career in the financial industry I changed and started as a self-employed real estate agent in 2009. Ever since I have been building my network and business in Amsterdam becomming a PRO realtor. I am skilled in Buying and Selling Property, Rental Properties and Investment Properties for private and professional clients. I am a KRMT (licensed real estate agent) as well a MVA* Certified Expat Broker (=read below). I Look forward to meet or speak to you to help you out in your needs in real estate in the wide region of Amsterdam.
About the company: PRO Makelaars.
Founded in 1997 and active in the Great Amsterdam area: Amsterdam, Amstelveen, Diemen, Duivendrecht and Haarlem. The office is a *NVM and *MVA licensed agency.
*MVA: stands for Makelaarsvereniging Amsterdam (Amsterdam Real Estate Brokers Association), is an affiliate of the NVM (National Association of Estate Agents), the professional organization for estate agents active in the Netherlands.
*MVA Certified Expat Brokers are specialists in providing expatriates with the best possible service when looking for a home either to rent or buy in our historic city.
I can help you with...
Real Estate Agent, Rental Agent / Letting Agent , Buying Agent, Property Valuation / Appraisal
I help...
Expatriates, Home Owners, Local Residents, Nonlocal Residents, Property Investors
I speak...
English, Dutch, French, German
How we work - fees and commission
No clients' request is the same, so are our fees. So, please contact us for a price range in our fee structure.
For buying or selling your property the agency fee varies between 1% and 1.5% of the selling/purchase price, depending on the price range.
All our services and pricing will be tailor-made for you.
- Selling property: range 1.0 % - 1.5% (INCL. 21% V.A.T.)
- Buying property: range 1.0 % - 1.5% (INCL. 21% V.A.T.)
- Property Valuation: upon request
Feel free to contact us, we look forward to meet you.