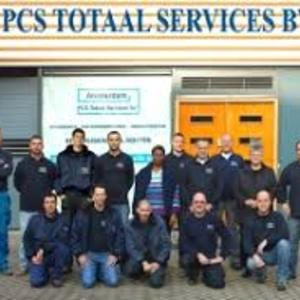 Cruquiusweg 96v, 1019 AJ Amsterdam
Biography
PCS Totaal Services is available 24 hours a day and organized in such a way that the execution of our activities can take place as quickly as possible in Amsterdam and the surrounding area. PCS Totaal carries out maintenance on supply and discharge pipelines and pump stations. We are the unblocking company of Amsterdam.
PCS Totaal Services consists of a team of highly trained and experienced specialists. Each with their own professional knowledge. We can be used for a variety of activities. In over 30 years, PCS Totaal Services has developed into a unique specialist in the field of:
Unblock/unclogging;
Plumbing;
Renovations;
Cleaning;
Inspections;
Locating all kinds of supply and discharge lines.
Contractor
In addition, the renovation and repair of buildings and homes has been part of our range of duties since September 2006, and we have recently been able to add maintenance and renewal of pumping equipment to this. Our approach is efficient and demonstrates craftsmanship. We are there for service, business and industry, and also for you, the expat.
Multi-talented team of plumbers & contractors
Our team combines the best skills from different professions. Whether you are looking for a plumber, carpenter, tiler, plasterer or electrician: we can help you! We carry out all jobs with extreme precision and do so for reasonable prices. You can contact us when it comes to sewerage, earthwork, plumbing and renovation. We are available 24 hours a day, so always accessible and you can always count on us in case of emergency, on telephone number 0206930699. We also offer the possibility to have your sewer inspected. The inspections are done by means of smoke generators and video equipment that can measure exactly how your sewer is located. If there are cracks or small breaks in the drain pipes, the equipment picks up. Then of course we look right at how we can best solve the problem.
I can help you with…
I help…
Expatriates, Freelancer / Business owners, Landlord / Property owners, Local residents
How we work - fees & commission
Call for information.
URGENCIES? CALL IMMEDIATELY OUR 24 HOURS SERVICE!
PCS Totaal Services is available 24 hours a day for problems in the Amsterdam area and surroundings.