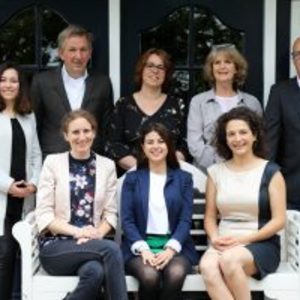 Loosdorp 4, 4143 LT Leerdam
PIRGROUP is your Global Mobilty partner!
PIRGROUP was established in 1998 in the Netherlands as a privately owned company and since then the company has expanded as have the corporate clients, services and territory.
We are evolving together with our clients, and work closely with HR managers to design solutions based on their specific needs. We are re-designing and expanding our service portfolio with a view to the growth of business demands of our clients. We take full ownership of any relevant problems, and solve them via custom-made services in a quick and efficient manner and always within budget.
We have been successful in assisting direct clients for more than 20 years across Europe and worldwide through the 'one-stop shopping' concept catering for a full range of corporate mobility solutions:
- HR support
- Consultation on global mobility
- Immigration services
- Work on client sites
- Classic relocation services (Orientation, Home-Finding, Settling-in and School- Search)
- Tenancy management
- Culture workshops
- Tax and Social security
- Employment for NON-EU professionals and sponsoring of their work and residence permits in The Netherlands
Our team is our asset and our staff are international, enthusiastic and well-trained professionals. This in turn, has led to an innovative and forward thinking culture within our company.
I can help you with…
Rental Agent / Letting Agent , Immigration Services, Moving Company, Relocation Services, Serviced Apartments, Short Term Rentals
I help…
Home Owner s, Local Residents, Nonlocal Residents, Relocating Expats
I speak…
English, Bulgarian, Dutch, Portuguese, Russian, Spanish
How we work - fees & commission
Relocation Support (both accompanied and unaccompanied):
- Pre-decision trips
- Area Orientation
- Home- Finding
- Settling- in Services
- School Search
- Pet Support
- Coordination of Household Goods/Move Management
- Coordination of Furniture Rental
- Partner Career Services
- Departure Services
Immigration Services
- In-house handling of all aspects of the immigration process
- Legal Advice and Strategic Planning
- Compliance Advice and Compliance Checks
- Checklists and Preparation of Templates
- Visa Applications
- Work Permits
- Residence Permits
- Family Immigration
- Assistance Legalization and Translation Services through immigration network worldwide
- Accompanied visits