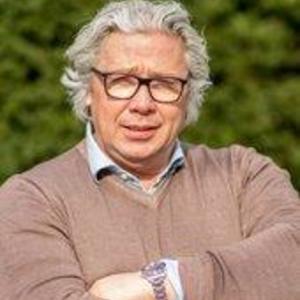 Amsterdamseweg 175, 1182 GV Amstelveen
Biography
Whether you already live and work in The Netherlands, or are planning to move here for your work or business. P&P is the most experienced agency in the Amsterdam region to assist you trough its wide range of professional services all under one roof. With our in-depth knowledge and fully independent expertise we make your stay here easier and more affordable, instead of shopping around and wasting lots of time and money. Unique pick up service P&P Vastgoed Makelaars offers a unique and free pick up service by chauffeur driven car from your office for visiting property, the notary office, etc., and vice versa.
I can help you with…
Property Buying, Property Management, Property Rentals / Lettings, Property Selling, Mortgage Advisory
I help…
Expatriates, Freelancer / Business owners, Landlord / Property owners, Local residents
How we work - fees & commission
Buying, selling renting a home:
Prospective home owners: leave the searching, selection and coaching to P&P Vastgoed Makelaars
If you are considering buying property in the Greater Amsterdam area, it may interest you to know that our agency has been purchasing family homes and apartments for wholesale and retail clients – many of them expats – alike since the late 1990's. Of course we have our own housing stock, but we also benefit from the extensive external network we have forged over the years. We will help you negotiate the entire process as soon as we have found the property that "ticks all your boxes", and can even help you secure (mortgage) finance.
For buying or selling your property the agency fee varies between 1% and 1.5% of the selling/purchase price, depending on the price range. All our services and pricing are tailor-made for you.
- Selling property: range 1.0 % - 1.5% (INCLUDING 21% V.A.T.)
- Buying property: range 1.0 % - 1.5% (INCLUDING 21% V.A.T.)
- To lease out property: 1 months' rent (Excl. 21% V.A.T.) - charged to landlord.
- Home search assistance: 1 months' rent (Excl. 21% V.A.T.) - charged to tenant.
- Property management: 5-6 % of the annual rent (Excl. 21% V.A.T.)
Feel free to contact us, we look forward to meet you.