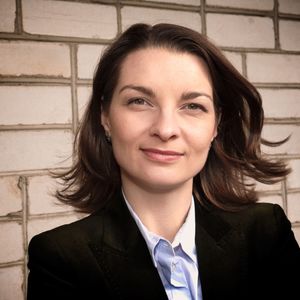 Aukstaiciu 26a, 44169 Kaunas
Hello, my name is Ieva and I am happy to welcome you in my hometown Kaunas in Lithuania. I hold a university degree in Hospitality and Tourism Management from École hôtelière de Lausanne (EHL); you can expect high service standards and attention to detail in every part of your relocation process.
Until now, I myself have already moved 12 times and I expect to move some more in the future. Before returning to Lithuania, I have spent 15 years living, working and studying in Czech Republic, Switzerland, and Spain, so I know what it is like to move from one country, city, or apartment to another.
I am in a habit of saying Yes, whatever your request may be – whether you are visiting to get acquainted with the host city, arriving to search for housing, waiting to unpack your possessions from the boxes, or searching for an English-speaking bakery for your child's first birthday in a new city, my aim is to make Kaunas hospitable and comfortable for you.
I can help you with…
Real Estate Agent, Rental Agent / Letting Agent , Residential Property Manager, Concierge Services, Immigration Services, Relocation Services, Serviced Apartments, Short Term Rentals
I help…
Home Owner s, Local Residents, Nonlocal Residents, Relocating Expats
How we work - fees & commission
The client is requested to fill out a needs assessment form online, then they are contacted with the proposal and service fee estimation.
Standard hourly fee - 80 EUR/h