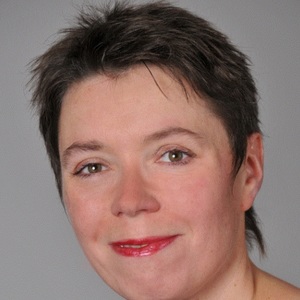 Kleine Dorfstraße 12, 38312 Börßum
Welcome to my profile. I am a real estate agent, also called Immobilienmaklerin, in Börßum and Wolfenbüttel, Germany. If you don't know this place, it is located next to Brunswick or in German called, Braunschweig. Wolfenbüttel is most famous for it's Jägermeister !
Are you looking for a dedicated real estate agent in Börßum or Schladen in Germany? I am active for you in the region around the Oderwald between Heiningen, Kissenbrück, Schladen, Vienenburg up to Bad Harzburg and Goslar. Your real estate agent from LichtWelt-Immo for Börßum and surroundings Dr. Annett Volmer. Accredited Member of the association BVFI - Bundesverband for the real estate industry.
I look forward to speak to you or meet you in person.
I can help you with...
Real Estate Agent, Buying Agent
I help...
Expatriates, Home Owners, Local Residents, Nonlocal Residents, Property Investors
I speak...
English, French, German, Italian, Russian
How we work - fees and commission
No clients' request is the same, so are our fees. So, please contact us for a price range in our fee structure.
We will mediate your property wishes in Wolfenbüttel and surrounding areas, such as Braunschweig.
At our office we work open-minded, no pitfalls or tight contracts, just relax and lean back, we will make it happen for you.
On our website you can find a lot of personal information about me and the team, our philosophy and customer references of our past satisfied clients.
---------------------------------------------------
In German:
Wir vermitteln Ihre Immobilie in Wolfenbüttel, der Region 38 und im Harz ganz individuell und "etwas anders" - zudem für Verkäufer kostenneutral.
"Knebelverträge" und andere Fallstricke gibt es bei uns nicht, lehnen Sie sich entspannt zurück, wir kümmern uns rundum um alle anfallenden Tätigkeiten!
Zahlreiche Informationen über uns persönlich, unsere Philosophie und natürlich auch Referenzen unserer zahlreichen zufriedenen Kunden finden Sie auf unserer Webseite.