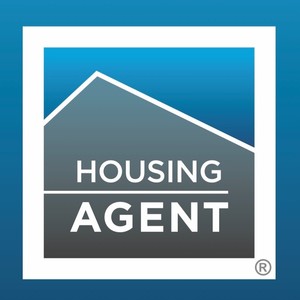 Amsterdam
* € 600 for a 12-month premium membership / profile / city
Churchill-laan 59, 1078 DH Amsterdam
Biography
We Promote Agents. Worldwide
HOUSINGAGENT.com is an 'Uber-like' experience for EXPATS when they relocate anywhere in the world. We are a global platform of all kinds of real estate professionals dedicated to delivering expats a stress-free moving experience.
The expat community is massive. Currently over 55 million people across the globe, it is set to grow to a community of over 87 million people by 2021, greater than the population of Germany.
The customer journey of an expat is different than a local who is relocating. Before the home finding process starts, an expat is seeking TRUST before travelling to a new destination and signing a lease for a house in a country where they have no knowledge of the rules and regulations, laws, neighborhoods, schools, language and culture. Our listed agents can make that difference. With HOUSING AGENT you can select your agent based on their location, expertise, skills, pricing and languages spoken. Candid customer reviews and the information our listed agents provide help the expat choose the best person that genuinely understands the stresses of moving. We want the expats journey of settling-in to a new country to be a stress-free experience.
Why HOUSING AGENT?
We want to bring the human side of relocation and house hunting back into a market increasingly driven by digital platforms, AI, algorithms, and automation. We believe that the skills and knowledge that an experienced agent brings to their clients are attributes that cannot be replaced by a machine. Our mission is to bring forward our agent's wealth of knowledge to satisfy the expats specific personal relocation requirements.
What is HOUSING AGENT?
HOUSING AGENT is a robust, worldwide online platform showcasing select real estate professionals dedicated to serving the unique needs of the expat community. Our unmatched portfolio of HOUSING AGENT domain names and associated Twitter User Names are trademarked in over 100 countries. This helps to ensure consistency of brand and assurances of our commitment to providing you and the expat with unparalleled service.
We promote business profiles of qualified agents, their office and property listings, experience, skills, language(s) spoken, commission structure and fees as well as customer reviews.
For agents around the world:
Are you an agent? Join other exceptional professionals like yourself on this exclusive HOUSING AGENT network and receive highly-qualified customer leads from around the world. We encourage professionals experienced in long-term, short stay and serviced apartments, real estate brokers, mortgage advisors, notary services and property managers to apply to our network. National and international relocation specialists and housing service specialists are in particular demand.
People are really looking for YOU!
If you wish to have a Skype call with us, please book it with Calendly:
calendly.com/housingagent
Skype name: housingagent.com
How to create your profile:
In the top of this screen you can press CREATE BUSINESS ACCOUNT. Fill in your email address and a login will be sent to you. The process will take about 10 minutes to create your profile. Upload your company logo and a great profile picture and soon you will be a verified agent listed on HousingAgent.com. The more detailed biography and commission description, the more traffic and leads you and your company will get.
Join other professionals like yourself. Your customers are looking for you!
I can help you with…
Property Buying, Property Investments, Property Management, Property Rentals / Lettings, Property Selling, Property Valuation, Relocation Services, Serviced Apartments, Utility Services , Banking and Insurances, Concierge Services, Expat Directories, Financial Services, Foreign Languages & Interpreting, Furniture Rentals & Interior , Hospitality, International Moving Services, Local Expat Services, Mortgage Advisory, Property Photography
I help…
Expatriates, Freelancer / Business owners, Landlord / Property owners, Local residents
I speak…
English, Afrikaans, Arabic, Armenian, Bengali, Bulgarian, Czech, Dutch, Filipino , French, German, Greek, Hebrew, Hindi, Italian, Japanese, Javanese, Korean, Mandarin Chinese, Norwegian, Papiamento, Polish, Portuguese, Punjabi, Romanian, Russian, Schweizerdeutsch, Spanish, Suomi, Swedish, Thai, Turkish, Urdu, Vietnamese, Xhosa, Zulu
How we work - fees & commission
Join other professionals like yourself. Customers are looking for you!
Register now and benefit from Housing Agent Premium Features.
- For € 50* per month become part of an international network of agents
- 100 countries and 350+ cities, worldwide uniform coverage in domain names
- Get leads from around the world and tap into a market of relocating expats
- Get a competitive advantage based on your biography, skills & commission structure
- Get top ranked in Google with your Premium Account on HousingAgent.com
- We bring clients to you, personally. Because people prefer to do business with real people.
- Sign up now and take advantage on our offer:
* € 50 per month, price based on a 1 year subscription, paid upfront
· Every second profile of the same company, 50% discount
· If you want to list more than 5 profiles, please contact us for a custom made offer.
Profile requirements and rules:
- Must register a full professional profile with picture and logo;
- Write your content in English, detailed biography and how you work;
- HousingAgent.com has the right not to publish one or more profiles;
- Become a verified premium business profile!