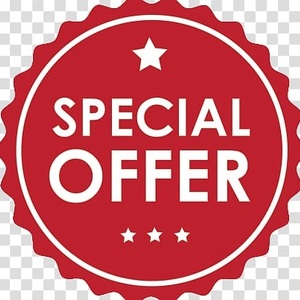 Churchill-laan 59, 1078 DH Amsterdam
Biography
At HOUSING AGENT we promote real estate agents, worldwide.
Global directory with real estate agents profiles.
What is HOUSING AGENT?
HOUSING AGENT is a robust, worldwide online platform showcasing select real estate- and relocation professionals dedicated to serving the unique needs of the expat community. Our unmatched portfolio of Housing Agent domain names and associated Twitter User Names are covered for over 115 countries and 450 + cities. This helps to ensure consistency of brand and assurances of our commitment to providing you and the expats with unparalleled service.
Pinterest.com offer: 1 year FREE of charge Premium Business Subscription on Housing Agent.
Normal price is:
✅ €50/month for a Company and 1 Premium profile/ city, € 600 p/y
✅ Every second Premium profile of the same Company gets 50% discount
Why register?
We want to bring the human side of house searching back into a market increasingly driven by digital platforms, AI, algorithms, and automation by promoting the agents. With us you can:
🏡 Become part of an international network of verified real estate agents profiles;
🏡 Get leads from around the world and tap into a growing market of relocating expats;
🏡 Get a competitive advantage based on your biography, skills & commission structure;
🏡 Your Premium Business Profile gets you top ranked in Google;
🏡 More leads, more calls, more web traffic and more online exposure for you.
Clients are looking for You! Join HousingAgent.com!
You can register yourself now: www.housingagent.com/register
Fill in at invoice details Chamber of Commerce "Pinterest".
I can help you with…
Property Buying, Property Investments, Property Management, Property Rentals / Lettings, Property Selling, Property Valuation, Relocation Services, Serviced Apartments
I help…
Freelancer / Business owners, Landlord / Property owners
I speak…
English, Dutch, German
How we work - fees & commission
For agents on Pinterest.com we offer you free of charge a 1 year subscription on our platform, which includes:
- Company Page;
- Premium Business Profile for you and your team of agents;
- Contract free, opt out whenever you want.
Profile requirements and rules:
- Must register a full professional profile with picture and company logo;
- Write your unique content in English, detailed biography and how you work;
- Profiles only to be listed in the city you really operate in;
- HousingAgent.com has the right not to publish one or more profiles;
Clients are looking for You! Stand out.
You can register yourself now: www.housingagent.com/register