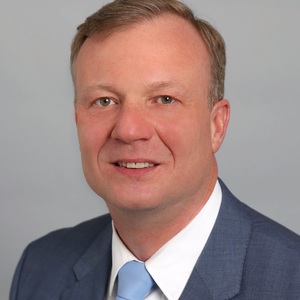 Churchill-laan 59, 1078 DH Amsterdam
Dear visitor,
Welcome to my profile. I have founded GoToThisGuy.com. A platform with local experts in the field of healthcare, pets and vets, real estate agents, notaries and lawyers, psychologists and many more directories with professionals. In today's world it is more vital than ever before to have an online presence as a person and as a professional. With a business profile on Go To This Guy, we direct your next clients to you. Clients are looking for you.
With more people staying at home, it is inevitable that people will be online, and there will be people looking at your services. GoToThisGuy.com has all the features in a premium business profile that you need to stand out from the crowd. Your clients will be in direct contact with you by phone or contact forms, web traffic is to your own company website and your listings. All your social media and skills are in your profile. You do not need to list your services on too many expensive portals, as you have your own website already. Remember, people do business with real people. GoToThisGuy.com promotes local experts anywhere in the world.
What is GoToThisGuy.com?
A robust, worldwide online platform showcasing select real estate- and relocation professionals, notaries and lawyers, dentists and hygienists, psychologists and therapists and veterinarians to an audience of multi-lingual clients who are looking for you and your services. An unmatched portfolio of domain names covers the world and all professions.
We'll help you:
✅ Get more leads, more calls, more web traffic and more online exposure as a local expert;
✅ Become part of an worldwide network of verified local experts;
✅ Get a competitive, unique advantage based on your bio, professional skills, languages and fee structure;
✅ And your Premium Business Profile gets you top ranked in Search Engines.
All web traffic generated by your profile on GoToThisGuy.com will be directed to you, including inbound calls, contact forms and leads to your listings on your website.
I can help you with…
Real Estate Agent, Rental Agent / Letting Agent , Residential Property Manager, Viewing Agent, Buying Agent, Concierge Services, Financial Services and Banking, Furniture Rentals and Interior , Immigration Services, Investments, Mortgage Advisor, Moving Company, Property Photography, Property Valuation / Appraisal, Relocation Services, Serviced Apartments, Short Term Rentals, Student Homes, Vacation Rentals
I help…
Home Owner s, International Students, Local Residents, Nonlocal Residents, Property Investors, Relocating Expats, Travelers
I speak…
English, Dutch, German, Romanian
How we work - fees & commission
Our pricing:
✅ Check out our pricing for a premium business profile + company page per city, annual contract;
✅ Freemium profile is offered too, yet, 85% less direct traffic to your profile than with a premium one;
✅ For multiple profiles, countries and/or cities, request for a quote.
Profile requirements:
✅ Must write a full professional profile with picture and company logo;
✅ Write your unique content in English, detailed biography and how you work;
✅ Avoid duplicate content, better SEO results if you do not copy your LinkedIn profile;
We look forward to talk to you.