Obstacles Foreigners Must Overcome When Buying Property Overseas
Published at: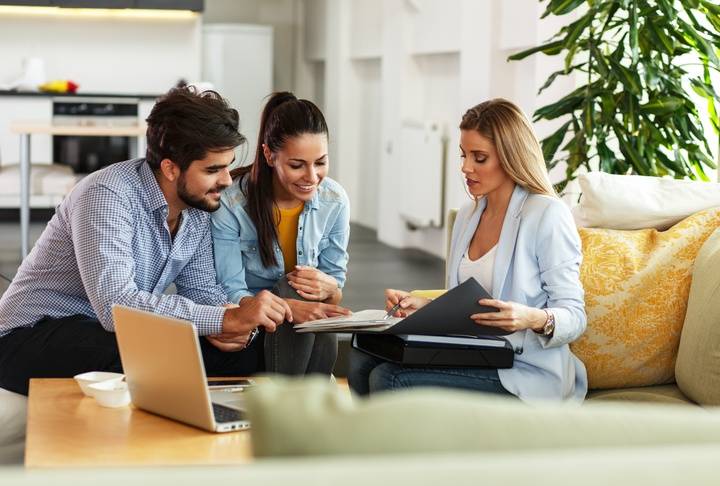 Written by Hana LaRock
Buying a property in your home country can be difficult all on its own. Having to navigate the system and process of getting all your documents together, saving up the money for a down payment, credit checks, searching for a home, etc., is no easy feat. Oftentimes, it takes years before a person is ready to make this investment, and even then, it can still be rather confusing. This is why people tend to hire the help of a housing agent to guide them through the process.
But, what about buying property in another country? Perhaps you've mastered how to do it at home, but doing it overseas is not something you're mentally prepared to do. Maybe you've done a little research regarding what you need to do and how to do it, but you keep hitting a wall.
Don't get discouraged. That wall is there, but it's not because of you. It's because there are obstacles in place that can make it difficult not just for foreigners to buy property overseas, but even to rent. And, as the rules are different in each country, there's not a one-size-fits-all solution to overcoming these obstacles.
That being said, there are some general challenges that everyone faces when it comes to buying property overseas. And, as a housing agent who already works with this clientele—or is planning on working with this clientele—then it's important to know what those challenges are so that you can help your buyers start the process.
Are Foreigners Allowed to Buy Property?
It may seem like the perfect plan, buying property in another country. Perhaps a client's local currency will go a lot further in the place they're hoping to buy, or they have the means to buy that second, third, or tenth home in another country. Whatever the motivation may be, just because someone has the money and hopes to buy a home in another country, doesn't mean that they are necessarily allowed to. Different countries have different rules regarding foreigners purchasing homes. And, even in countries where they are allowed to do it, certain restrictions apply that may prevent them from enjoying the home as much as they'd hope to.
For instance, in Thailand, foreigners cannot make up more than 40% of a condominium's unit-owners, according to Global Property Guide. And, in Mexico, foreigners cannot buy within 100 kilometers of foreign borders or 50 kilometers of the sea (unless they have specific permission), according to Live and Invest Overseas. There are also rules regarding how often a person can stay in that country, regardless of whether or not they own property there.
Of course, in other cases, foreigners can purchase property as a means of getting their residency, which may be the actual goal they have in mind. But, in this case, buying a home—or, rather, getting their residency—may still be cost-prohibitive.
What Type of Property are They Looking to Buy?
Even if your prospective client is able to buy property, what type of property are they hoping to purchase? Is it a home for themselves, a timeshare, a vacation home, or an investment property? There may be restrictions depending on the type of property they're looking to buy.
Are They Able to Get the Visa/Permission?
Most countries who allow foreigners to purchase property have some immigration rules in place. Foreigners may not be able to conduct business and/or buy property in that country without the appropriate visa and/or permission. They may not be allowed to visit the country and look at potential homes until they get certain documents to do so. This can make buying a property overseas difficult, but not impossible.
How are They Planning to Finance the Home?
Many people may think that you can take out a mortgage or similar loan to help finance a property that you plan on purchasing in another country. They may be under the impression that they could get a mortgage in one country to help pay for a home in another country, or they may hope they can be eligible for all that in the country they plan on buying in. But, it's not as easy as it may seem.
Just as a person would need to fulfill the requirements of mortgage lending in their home country, they would also need to be able to do this abroad. This can be difficult as many countries require those who want to take out a mortgage to not just be a citizen (or long-term resident) of that country, but to also have a banking and credit history there. And, even if a client plans on buying a property in cash, they still may not be allowed to without meeting other requirements, first.
What is the Tax Liability?
There are two things that are certain in life, and one of them—no matter where you go in the world—is taxes. Just as a homeowner in the United States would have to pay property taxes, a person buying property abroad may be required to pay other taxes or higher taxes on owning property because they are a foreigner. And, depending on where you're a citizen, these could really increase your budget for a home.
Do They Have an Exit Strategy?
There's a lot of fine print for owning a home in another country. While buying a home abroad is definitely an exciting experience—especially after figuring out how to overcome all of these challenges—what about when it comes time to sell the home? This is important for clients to consider before making this purchase as well, because it may alter their expectations and their budget. For example, if you're a U.S. citizen, you'll likely have to pay capital gains tax if you ever want to sell that property, and the same goes for foreigners who want to sell property that they own in the United States.
How To Help Your Prospective Clients
Now that you know the common challenges that clients face when looking to purchase a home abroad (though, you probably already knew a majority of these), it's important to look at this all from the client's perspective. You are a real estate professional, but a prospective client who is looking to do this, is likely not that experienced with this, even if they have some knowledge about how it works, or even if they speak the local language.
So, how can you not only help prospective clients, but ensure that they want to work with you?
It's a no brainer. You must help them with overcoming these obstacles.
If you want to work with clients who want to buy homes overseas—whether that's in your home country or another—then your job is to not just find homes and sell them. Your job is also to help your clients—or, direct them to someone that can help—overcome these obstacles so that they can make it to this step at all.
Global network of real estate agents HousingAgent.com
Many agents and agencies work with corporate clients, HR departments and relocation companies to help find the ideal property if relocating for a job. They are, therefore, very accustomed to helping expats navigate the property market, and they are aware of the ways in which the system differs from expats' various home countries.
HousingAgent.com is promoting real estate agents on a global scale to relocating expats and locals.