What to Include on Your Housing Agent Profile To Be Seen
Published at: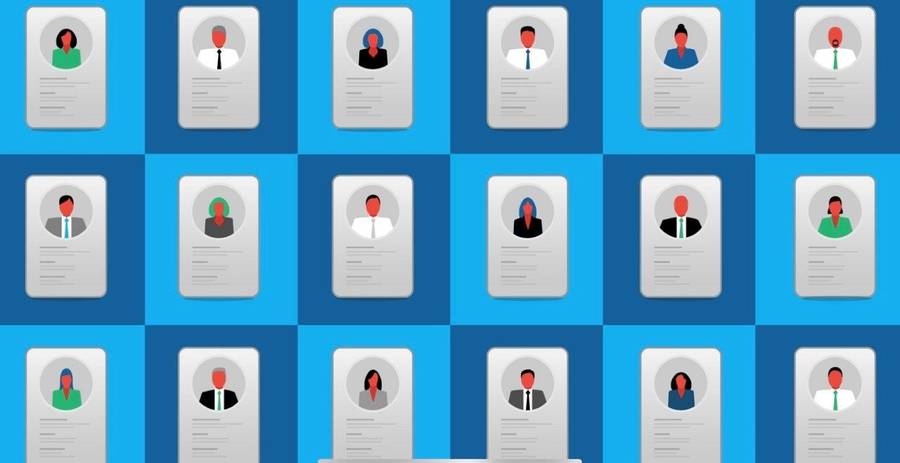 Written by Hana LaRock
How to Customize Your Housing Agent Profile To Be Seen
As an international housing agent, you've already proven that you have the skills, knowledge, experience, and ability to help clients from all over the world. But, once you've made it to this side of the real estate industry, you're suddenly in a whole new playing field. Because there are not too many of you that exist, there will be some competition between you and other housing agents.
Therefore, it's important to make sure that you're doing what you can to make yourself stand out. And, before you create your Housing Agent profile, here's what you should include/not include so that the right clients for you can find you!
What to Include:
When you create your Housing Agent profile, you will be asked to fill out several fields, and there will be a template to help you complete it. You'll want to make sure that these sections are filled out, but not just for the sake of completing them. Be sure your information is clear and thorough, and that potential clients are able to learn about who you are and why you'd be a good fit for them.
● An Approachable Photo
Humans are visual creatures, and your photo is the first thing they'll see on your profile. Use a professional photo that you'd use for your real estate business/ads, that's clear, not pixelated, and well—looks like you! If you're not comfortable putting up your photo for whatever reason, then a properly formatted picture of your logo will do.
● Name, Title, Business
Your Housing Agent profile should have your name—or, your preferred name (and pronouns), your title/certifications, and where you work. Though the average international real estate agent probably has lots of names that would refer to them, you want this to showcase your expertise, what sets you apart, and what's easy to remember. This way, if a potential client catches your profile but they want to save it for later, they'll know how to find you.
● Contact Information and Social Links
This is a no-brainer, but it should be very easy for interested clients to get in touch with you. On your Housing Agent profile, your contact information—and, that means the way people can reach you quickest—should be displayed, along with links to your social profiles, if that's also another easy way to get in touch. If there are some platforms you just don't use, then feel free to leave those out.
● A Brief But Clear Summary
Next comes the summary of who you are. By this point, the potential client should already know about your merits, and here's your chance to show them who you are as a person in addition to your real estate expertise. Talk about how you got into real estate, and why people would want to work with you (because you have the same hobbies, you also have a family, and essentially, what people can expect if they were to work with you.
This should be done in no more than two paragraphs, and keep your paragraphs short. You should also include a bulleted list or a TLDR to emphasize the important points if the user does not have time to read the summary.
● What You Can Help With
If a person is already looking at your page, then it's because they need a real estate agent like yourself. Therefore, this might not be the time to say that you can help them buy or sell their home, as that should be rather obvious. Instead, focus on specifics, like "I can help you find the perfectly located apartment for your family" or "I can help you buy a lovely vacation home within your budget."
● Languages
A housing agent who can speak more than one language will definitely have an advantage. So, if you do speak other languages—and/or if you've spent significant time living in other countries/cultures—you'll want to share this with potential clients.
● Your Fee Information
As much as you'd likely discuss this with the client once it gets to that point, transparency right from the get-go can—in some cases—help categorize someone immediately as a regular lead or a high-qualified lead, especially if they already know what they're getting into. You don't need such specifics, but if you know how much of the percentage will go to you in different scenarios, don't shy away from stating it. Though, certainly be aware if you think this is helping you bring more clients in or it's scaring them away.
To Make Your Housing Agent Profile "Pop"
It goes without saying that in order to make your Housing Agent profile stand out, you'll want to check your grammar, spelling, punctuation, and flow. Try reading it to yourself out loud, and ask yourself if this is something that would resonate with your potential clientele. You may also want to ask a colleague or even a former client to read it for you to get their feedback. Check for any errors, and update your profile as needed.
You may also want to consider adding a testimonial or two from your past clients, in order to show your trustworthy, reliable, and have a good track record of making your clients happy. And, if you have any more links—to listings, to your site, or anything else related—this can go a long way.
What are you waiting for? Sign up and create your Housing Agent profile today!