How Many People Are Living Abroad? What an International Real Estate Agent Should Know
Published at: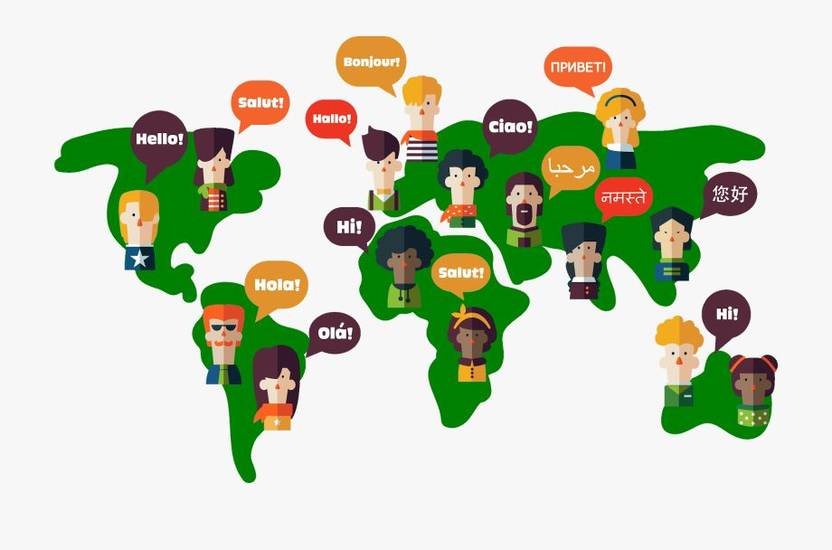 Written by Hana LaRock
If you're not sure whether or not you should get into international real estate—a side of the market that is no doubt as challenging as it is a niche—then it's important to look at the numbers. Some housing agents may think that the opportunity to work with someone from another country will be few and far between, and it's not worth putting in the energy into a very small and exclusive side of the market.
But, is it really that small and exclusive? When you look at the large—and increasing—populations of nationals living abroad, and the fact that only a small handful of housing agents with international certification exist worldwide, you may consider your stance on pivoting your career.
Here's why.
Who Lives Abroad in Numbers
When you dive into the statistics—some of which may be far over what's actually reported—it's actually quite remarkable how many people have left their country to live in another. (Though, keep in mind the circumstances are different for each person—more on that later.)
For now, let's break it down by randomly selected countries:
United States - According to a study done in 2016, 8.7 million nationals from the United States lived abroad. Now, that number is estimated to be 9 million, and growing.
U.K. - Recent figures suggest that there are about 800,000 British nationals living abroad, but likely more.
Ireland - As of 2014, Ireland had the highest percentage of their nationals living abroad than any other country, at 17.5% according to Forbes.
Philippines - According to the Philippine Statistics Authority, "Based on the results of the 2019 Survey on Overseas Filipinos, the number of Overseas Filipino Workers (OFWs) who worked abroad at any time during the period April to September 2019 was estimated at 2.2 million."
France- In 2016, it was estimated that 2.5 million French nationals lived abroad.
Germany - In 2019, it was reported that about 180,000 Germans emigrate every year.
Nigeria - Pew Research said there were 348,000 Nigerians living in the United States in 2017. According to "Strength from Abroad - The Economic Power of Nigeria's Diaspora", there were 1.24 million Nigerians in the diaspora.
China - According to Census.gov, the UN estimated 10 million Chinese-born nationals residing abroad in 2017. Now, that number is closer to 11 million.
The Netherlands - In 2017, a record-breaking 154,000 Dutch nationals left the country.
Turkey - MFA.gov.tr states that the number of Turkish nationals abroad exceeds 6.5 million.
Spain - In 2019, there were more than 2.5 million Spanish nationals living abroad according to Instituto Nacional de Estadística.
Italy - It was reported that around 5 million Italians lived abroad as of 2015.
South Korea - In 2018, there were well over 7 million South Koreans living abroad according to a report cited by Yonhap News Agency.
Ethiopia - ConnectingDiaspora.org reported over 2.5 million Ethiopian nationals living abroad.
Pakistan - According to Pakiholic, there were more than 7.5 million Pakistan nationals living abroad as of 2017.
Ecuador - The last update was in 2014, which estimated that there were between 1.5 and 2 million Ecuadorian nationals living abroad.
Australia - It's believed that about 1 million Australian nationals live abroad, according to PWC.
Poland - In 2018, there were approximately 2.5 million Polish nationals living abroad, which was actually a decrease from 2017.
Mexico - Around 2010, there were around 8.3 million Mexican nationals living abroad according to OECD.org.
Japan - Quartz cites Pew Research stating 1.3 million Japanese nationals lived abroad in 2018.
India - The India Times reported that according to the UN, 17.5 million Indian nationals living abroad in 2019, making up the strongest diaspora out of an estimated 272 million people living abroad around the world.
With 272 million people abroad, and an estimated 4 to 6 million real estate agents around the world, that's roughly one agent to every 54 people.
The Reasons People "Move" Abroad
Of course, when looking at these numbers, there are a couple of very important things to understand. Several million people living abroad from a country with a population of over a billion may not be an astonishing number.
First and foremost, these numbers are by and large just estimates. In this day in age, many people live abroad but it may be hard to track them if they are often moving from one country to the next.
Secondly, some people can have more than one citizenship, and may be defined as a national of a country even if they were not necessarily born there. Likewise, there are citizens who were born in one country, moved to another, and had to renounce their citizenship when they emigrated.
Lastly, it's important to recognize that there are many, many reasons why people move abroad. For some people, it's for a better life, more opportunity, a job, an experience, etc. In some cases, the person or family does not make the choice. There are millions of displaced peoples and refugees around the world that are living abroad, but not necessarily for the same reasons someone else is living abroad.
Why Nationals Living Abroad Need a Housing Agent
As an international housing agent, it's critical that you never come into working with someone with any preconceived notions about them. If someone wants to share their story with you, they will, but it should not be a requirement.
But, aside from this, it's hard to look at the numbers above and not recognize that there are millions and millions of people from all over the world going to live in other countries. And, whatever their circumstances may be, so many of them will need a place to live, whether they're looking for a rental to accommodate their growing family, or they are finally ready to purchase a home in their new country.
Navigating the ins and outs of finding a place to live in someone's native country can be difficult on its own, but learning to do it in another place—a place that this person may now call home—can be extremely confusing and overwhelming. Therefore, if you get into this side of the market, not only are you helping others, but you're also guaranteeing yourself that there will always be clients who need your services.
All this considered, you have to make sure that those who need you can find you! Create your Housing Agent profile today, and be sure to read up on what you should include in your Housing Agent profile in order to be found.