Find A Match With Real Estate Agents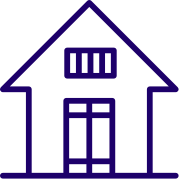 Moving to a new city? Moving to a new country? Choosing your new home is a major decision. We believe that having a local real estate agent who understands your needs and helps you settle in makes this step safe and easy. Our listed real estate agents are ready to give you a hand. Use the filters to select your agent – they might even speak your language! Choose your match today and find your new home.
Local Professionals, Global Presence
We are a growing global community of multilingual professionals specialized in property rentals, property buying and selling, relocation services, international moving, mortgage, financial advisory services, and many more. We create transparency by focusing on the agents' profile.